Kevin Kooperman
Owner/Director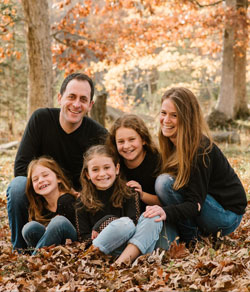 Kevin fell in love with summer camp at an early age. He started as a camper at 7 years old and continued on to be a counselor throughout his college years at Penn State University.
Following college, Kevin assisted his brother, Brian, in launching Bridgton Sports Camp for Boys. He maintained an assistant directors role for 10 years and worked in many aspects of the camp operations including scheduling/programming, accounting, and communications.
Expanding on the success of Bridgton Sports Camp and running a girls camp has allowed Kevin to bring his love, passion, and expertise in camping and working with children to providing an experience that will transform lives in the same way it did for him.
Kevin is married to Wendi, and they have 3 daughters, Shayna, Lily, and Ariel.
Brian Kooperman
Owner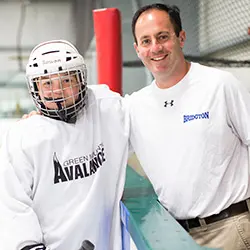 Brian has grown up in camping, spending every summer at an overnight camp since the age of nine. "Koop", as he is known in the camping industry, founded Bridgton Sports Camp for boys 10 years ago with a vision of creating a "sports camp" that incorporates traditional summer camp values and traditions. He is excited to help girls get that same experience at Kents Hill Sports Camp.
Lisa Borine
Co-Director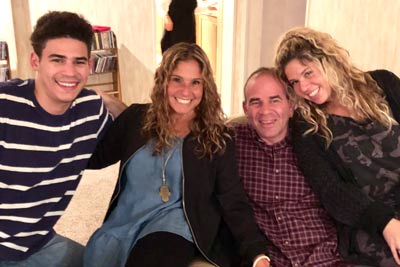 Lisa has a tremendous passion, drive, and commitment for camp. Following an 8 year career as a director of rehab for a community hospital, Lisa entered the camp world and has never looked back.
Prior to joining Kents Hill Sports Camp, Lisa spent 18 years as an assistant director for a summer camp in Bucks County, PA. She managed all aspects of camp life, including the health center, trips and special events, day-to-day operations, and she worked closely with parents and campers.
As a director at Kents Hill Sports Camp, Lisa's priority is the well-being and happiness of each girl in camp. Whether it's staff recruitment, home visits during the winter or communicating with parents over the summer, Lisa works hard to ensure each camper has the best experience possible.
Lisa is married to Spencer and they have two children, Zachary and Dana.
Kayleigh Lepage
Assistant Director / Girls Head Counselor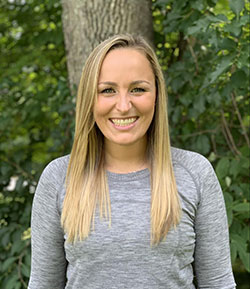 Kayleigh's love for sports and camp started as a young girl with the many athletic camps she attended in the states of Maine and New Hampshire. They provided the foundation for the athlete, leader, and woman she is today.
From 2013-2017, Kayleigh played division two field hockey for Stonehill College, a NCAA division II program, spending 30 hours a week training, practicing, traveling, and playing in games. After graduating in 2017, she began her coaching career.
Most recently, Kayleigh worked with the University of Maine Farmington Upward Bound program, assisting high school juniors and seniors prepare for their college experiences ahead.
Kayleigh brings a wealth of knowledge as a camper, athlete, and counselor to Kents Hill Sports Camp as she guides our campers both on and off the fields.